BACKGROUND
MELCO : YOUR WINNING HAND
Melco Resorts & Entertainment Limited ("Melco") is a developer, owner and operator of casino gaming and entertainment casino resort facilities in Asia.

On December 19, 2006, our Company listed on NASDAQ under the ticker symbol "MPEL", successfully raising in excess of US$1.14 billion in the process. According to Renaissance Capital and IPOhome.com, this ranked as the fourth largest IPO in the US in 2006. On December 7, 2011, our Company began its dual-listing on the Main Board of The Stock Exchange of Hong Kong Limited under the stock code 6883. The listing of the shares on The Stock Exchange of Hong Kong Limited was voluntarily withdrawn on July 3, 2015. In May 2016, Melco International Development Limited ("Melco International") became the single largest shareholder of our Company. On April 6, 2017, our ticker symbol on NASDAQ has been changed to "MLCO" as the Company started a journey of transformation.

Through the implementation of innovative products and services and by working hand-in-hand with globally renowned brands, our Company intends to offer the best entertainment experience that aims to appeal to a broad spectrum of customers and thereby become the leader of gaming industry in the region. In this endeavor, we have a number of projects currently underway or planned.
IN MACAU
Our Company operates our superbly designed and managed facilities through our subsidiary Melco Resorts (Macau) Limited, one of the only six companies granted concessions or subconcessions to operate casinos in Macau.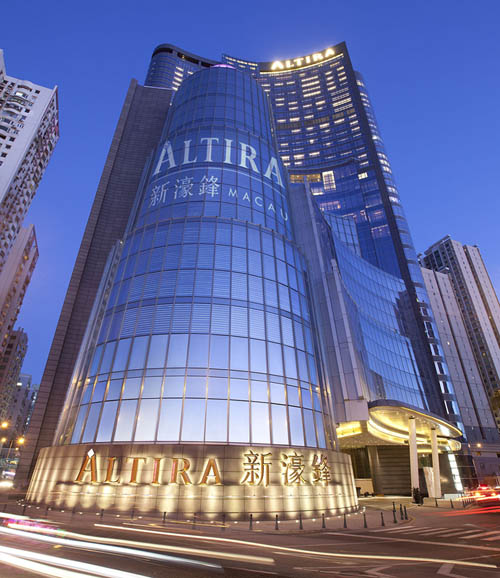 Altira Macau is a luxurious and contemporary hotel and casino delivering a world-class experience. It offers one of the most exclusive and elegant accommodations in Macau, providing the ultimate experience in fine dining and attracting discerning, high-end gaming patrons.
City of Dreams is a must-see integrated urban entertainment resort that combines electrifying entertainment, stylish nightclubs, top-notch dining, designer brand shopping, a spacious and contemporary casino, the spectacular The House of Dancing Water, as well as an amazing array of accommodation options that currently offers approximately 2,170 guest rooms. With the opening of Morpheus in June 2018, City of Dreams' premium portfolio now includes the sleek, modern Morpheus; the chic, classic Chinese Nüwa; and upcoming hotel Libertine, the funky rebel. They all offer guests premium and luxury experiences but each has its own distinctive style and design while maintaining the same focus on quality and attention to detail.

Besides the kaleidoscope of never-seen-before attractions, City of Dreams strives to offer the very best in urban-inspired leisure and entertainment, including SOHO, an ultra-chic dining and entertainment district; and Club CUBIC, one of the largest and most prestigious clubs in Macau. Previously, City of Dreams also presented TABOO, the first Cabaret-style show in Macau, and held other exclusive events including Viva Fiesta, a ground-breaking water extravaganza featuring the China National Diving Team, National Synchronized Swimming Team and acclaimed singers.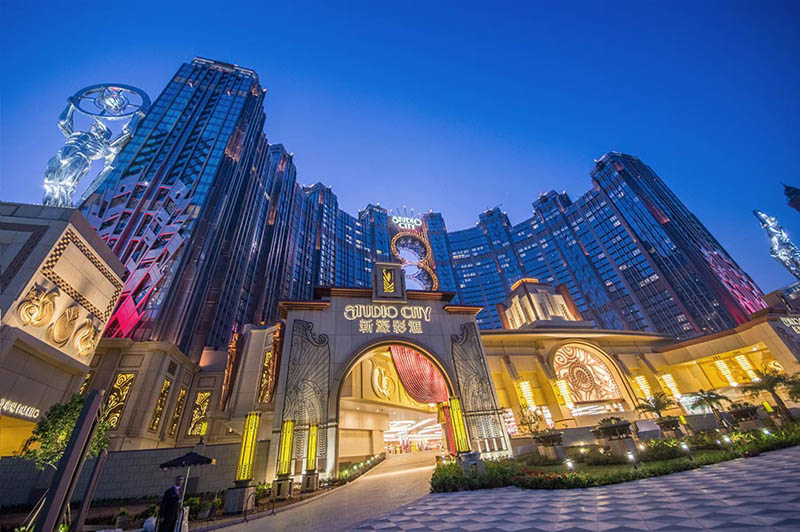 The Hollywood-themed resort Studio City is a thrilling new cinematic-inspired entertainment and leisure destination. It has established itself as the most diversified entertainment offering in Macau, with more world-class entertainment amenities than any integrated resort in the market, representing the pinnacle of entertainment-driven leisure experiences in Asia.

Studio City's stunning Art-Deco facade features an iconic figure-8 Ferris wheel "Golden Reel" gondola ride which straddles the two towers of the resort at a height of some 130 meters. The integrated resort's other innovative entertainment offerings include Batman Dark Flight, the world's first Batman-themed action-packed motion ride; Studio City Event Center, a 5,000-seat multi-purpose entertainment center designed to host live concerts, theatrical and sporting events; Studio 8, the only TV Studio in Macau to provide open access 'plug in and play' facilities creating a fully operational television recording and broadcast studio.
To provide instant electronic gaming fun, our Company offers Mocha Clubs, which comprise the largest non-casino based operation of electronic gaming machines in Macau, offering machine-based gaming entertainment in a cafe-style setting.
BEYOND MACAU
City of Dreams Manila opened its doors to the public in December 2014 and marked the formal entry of Melco into the fast-growing and dynamic tourism industry in the Philippines. The new integrated casino resort at Entertainment City, Manila Bay, Manila, is operated and managed by Melco's Philippine subsidiary.

With six hotel towers including NÜWA, Nobu Hotel and Hyatt City of Dreams Manila, the resort has a sound strategic mix of hotel brands – from celebrity-inspired lifestyle for trendsetting leisure and business travelers, a luxurious casino hotel experience for VIPs, to unparalleled services and facilities for MICE and premium business guests. The integrated resort also features four distinctive entertainment venues,three of which are situated along the retail strip:  DreamPlay, the world's first DreamWorks-inspired Family Entertainment Center; K-Golf, an indoor golf simulator, which features the latest and cutting edge digital simulation technology; and The Garage VR Zone & Food Park that enables guests to delve into the immersive experience of virtual reality entertainment by Japan's Bandai Namco Amusement, while indulging in a variety of quick meals from curated food trucks. CenterPlay, which is in the main gaming area, is a live performance central lounge.

Together with numerous specialty restaurants and bars, gaming facilities and a multi-level car park, City of Dreams Manila meaningfully enhances Manila's tourism diversity and elevates the hospitality service excellence in the city.