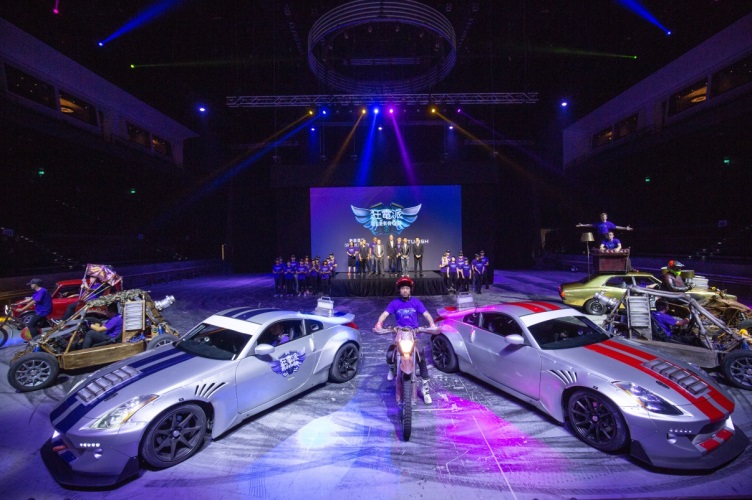 ELĒKRŎN
Following the phenomenal success of City of Dreams' The House of Dancing Water, Studio City is raising the bar in live entertainment with the world's first action-packed, all-electric, indoor theatrical stunt show, Elēkron. Produced in collaboration with globally renowned entertainment architects Stufish, Elēkron is set to 'rock and electric-shock' Macau this December with its world-class production and performers.
Elēkron features more than 70 powerful electric vehicles – including sports cars, customized buggies, quads, trials bikes, FMX bikes and even a biplane – all engaged in a succession of daredevil feats that take place at super close range to the audience. More than 150 cast, crew, creative specialists, designers and technicians – including Guinness World Records holders – have been handpicked for the show from nine countries around the globe.
A 75-minute Electrifying Adventure.
The year is 2088. Raging electrical storms have brought destruction upon mankind and civilization as we know it is a thing of the past. In a heroic story of survival and a race against time a nomadic tribe of survivors work together to battle and overcome the forces of nature and harness electrical power. Legend has it, deep in the desert, there exists a power station. Through danger and determination their drive is to find a new home, a place that can become a land of hope and a new beginning: ELĒKRŎN.
For details, please visit http://www.studiocity-macau.com